If the idea is "anyone can build it", why not an Intern? Deann Hong is an enthusiastic mixture of talent, genius-like smarts and entrepreneurial spirit. I had worked with Deanna on a few video projects over her summer break, and came in one day with the idea of really putting her to work.
The Work Bench kit had been a product that was not new to the company, but I realized a newer audience could be exposed to its ease of use and flexibility. Deanna was trained briefly on the use of power tools and working with lumber. Then, with instructions to document her journey towards a finished table, she set forth. What happened next was awesome.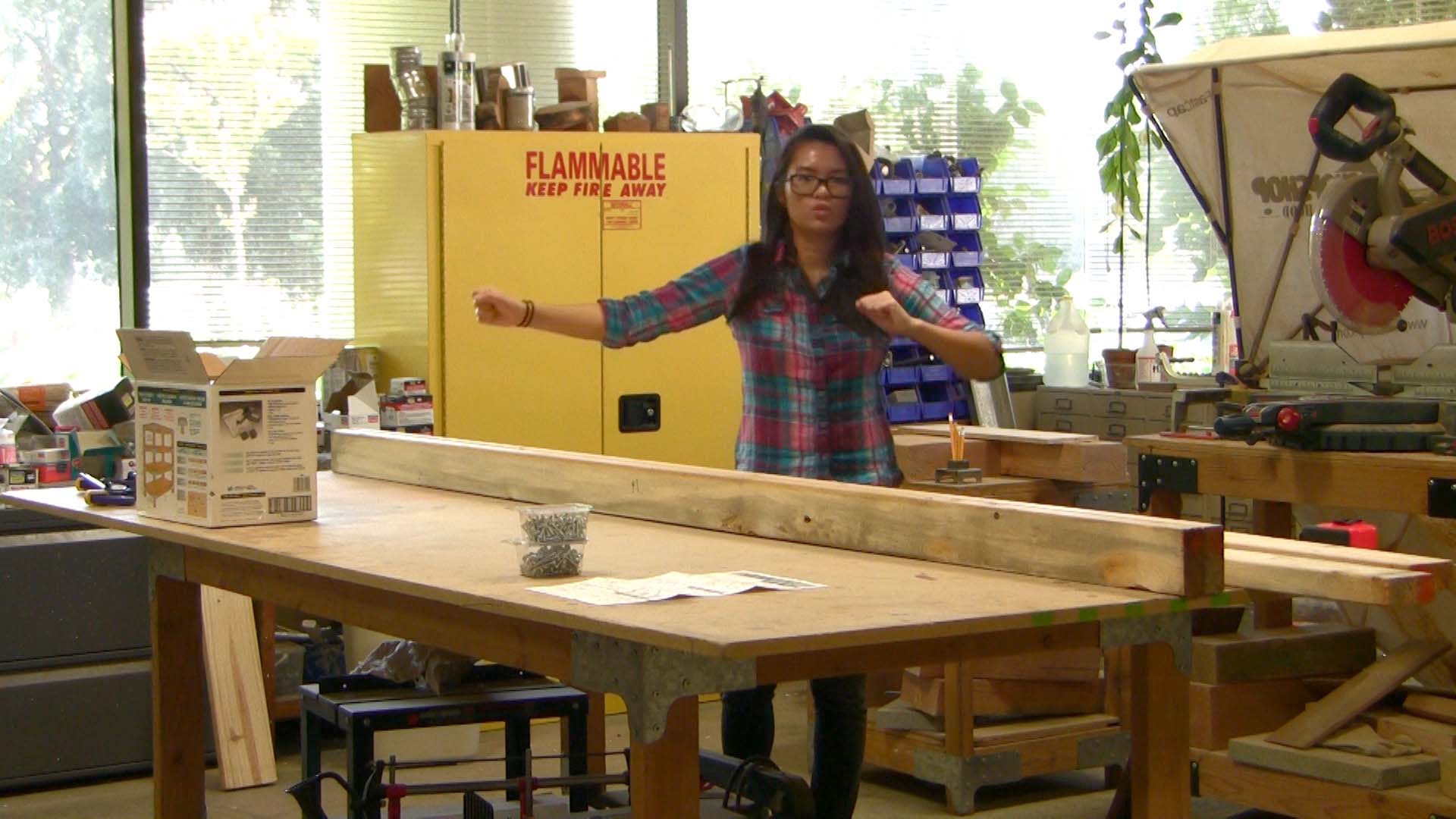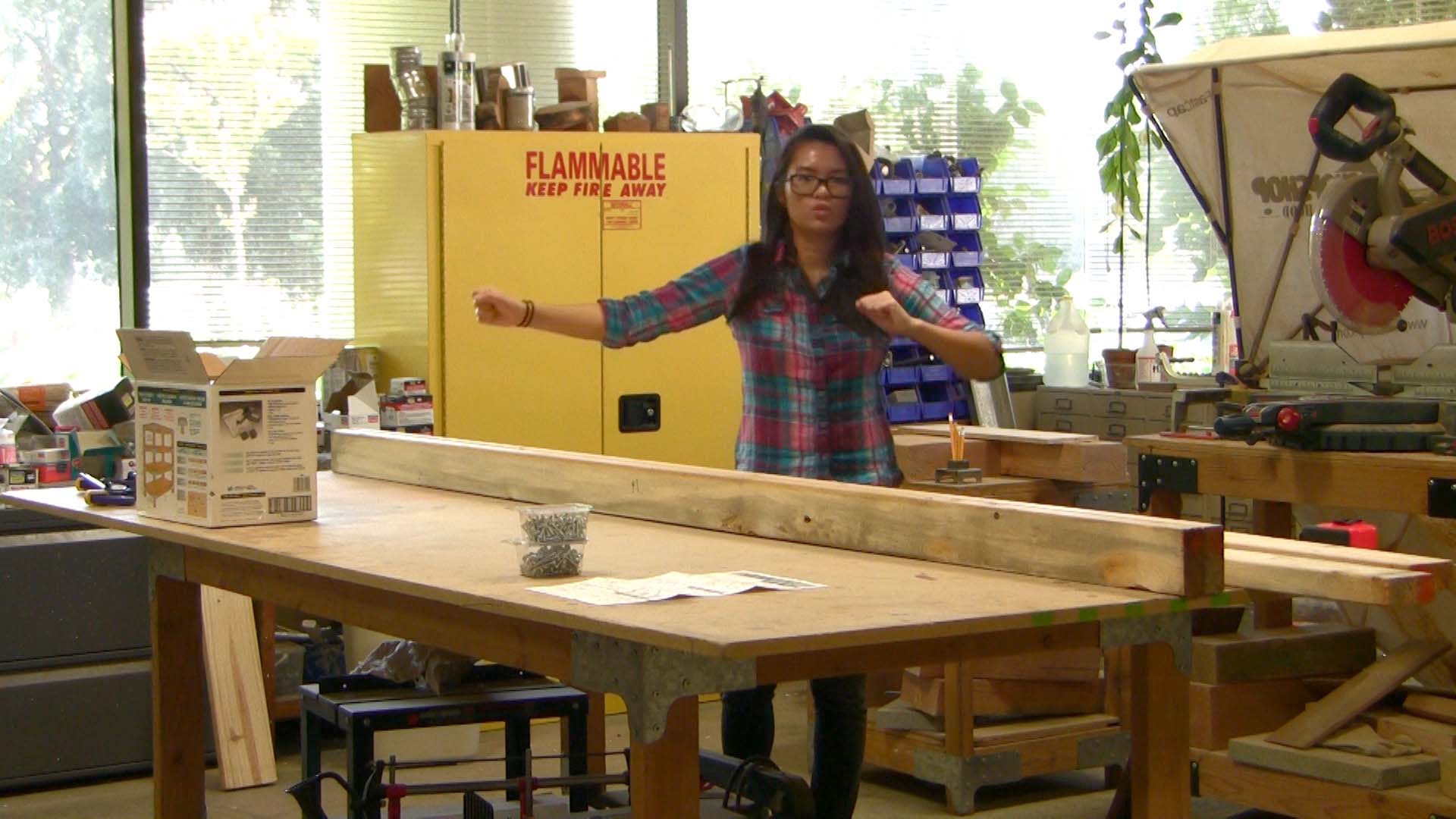 I knew Deanna could do it!